10月的天氣開始轉涼,秋高氣爽正好適合遠足和露營。直屬執行處將於港島區、九龍區及新界區陸續舉辦金、銀及銅章級野外鍛鍊科遠足訓練課程,讓參加者接受基本訓練,例如地圖閱讀、指南針使用等,為開展旅程做好準備。其中在10月的周末,參加者學以致用,於昂坪、寶馬山及西貢郊野公園完成了野外訓練。
新界區的銅章級野外鍛鍊科遠足訓練課程將於12月13日截止報名,歡迎有興趣的參加者把握機會,踴躍報名。活動及報名詳情請瀏覽以下網站。
The weather in October starts to cool off and it is the perfect time for hiking and camping. Award Operating Authority organised Bronze, Silver and Gold Level Expeditions Training Courses (Hiking) in Hong Kong Island, Kowloon and New Territories. Participants received preparatory training like map reading and use of compass for preparing their journey. In October, they finished their field practice at Ngong Ping, Braemar Hill and Sai Kung Country Park.
Bronze Level Expeditions Training Courses (Hiking) in New Territories is still open for applications and the deadline will be on 13th December. For event and application details, please click here (Chinese Only).
香港民眾安全服務隊將聯同AYP、多個政府部門及山嶺活動團體於2021年11月14日舉辦「山嶺活動安全推廣網上研討會」,目的是提醒大眾在享受遠足的樂趣期間,亦須注意山嶺活動的安全,才能防止山野意外的發生。AYP當天以「野外鍛鍊小知識」為主題的短片會於上午11時正播出,歡迎大家屆時可以瀏覽以下網站收看。
Civil Aid Service will hold "Mountaineering Safety Promotion On-line Seminar" with AYP, various government departments and mountaineering organisations on 14th November, to raise public awareness of mountaineering safety and prevent hiking accidents. AYP will share expeditions tips at 11 am on that day. Feel free to join the seminar, please click here (Chinese Only).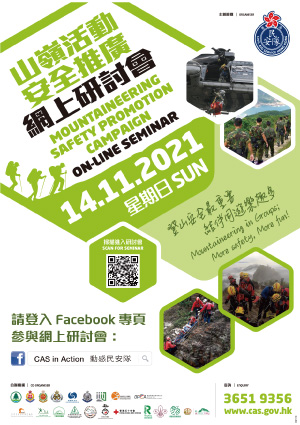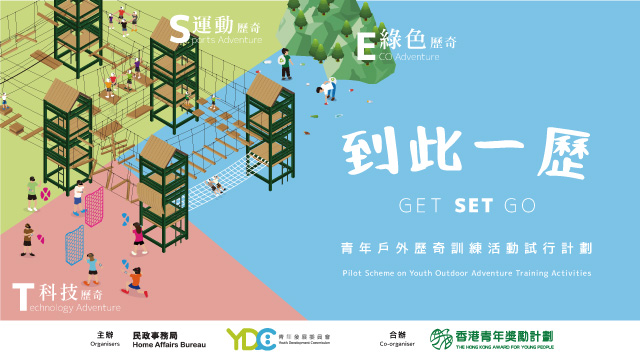 自「青年戶外歷奇訓練活動試行計劃」於7月開展至今,超過200名中三至中五同學已經參與了各項體驗,嘗試各種戶外歷奇活動,透過團隊合作提升團體意識。有興趣的人士如欲安排日期進行歷奇訓練,請填寫報名表格申請。計劃費用全免,小組或團體參與均無任歡迎。活動詳情請按此。
Since the start of Pilot Scheme on Youth Outdoor Adventure Training Activities in July, over 200 students of F.3-5 had experienced different outdoor adventure activities and fostered sense of collectivism through teamwork. The program is free of charge and welcomes Individuals and groups to apply. You are welcome to submit applications to schedule adventure training sessions. For more information about this pilot scheme, please click here.

2021-2022年度第三屆「中電能源大使」計劃現正接受報名。參加者可以透過計劃學習有關能源效益及再生能源的應用技術及知識,提升個人能力、自信及演說能力,繼而成為「中電能源大使」,透過提供義工服務及STEM教育為環保出力。有興趣的13-22歲青年人可以經此連結報名,或致電 2627 2060查詢詳情。
The 3rd CLP Power Ambassador Programme 2021-2022 has started recruitment. Participants can get not only knowledge about technology application, energy efficiency and renewable energy, but also enhance leadership and communication skills to become CLP Power Ambassadors. They will also help in volunteer services and STEM education. Interested youngsters of aged 13-22 are welcome to apply (Chinese Only) or call 2627 2060 for more details.